We request that each little one does bring the following EVERYDAY to school:
Sun hat
sunscreen
water bottle
clean clothes
plastic bag
the communication book
Mask and/or face shield
We also offer a variety of other Extra-mural activities:
Abacus maths – excellent brain development program
Swimming – safety and confidence in the swimming pool
Brainy Blox – helping with concentration
Pottery – help the children to use their creative side
Rugby – hand eye co-ordination
Soccer Stars – hand eye co-ordination
View from Corlett Drive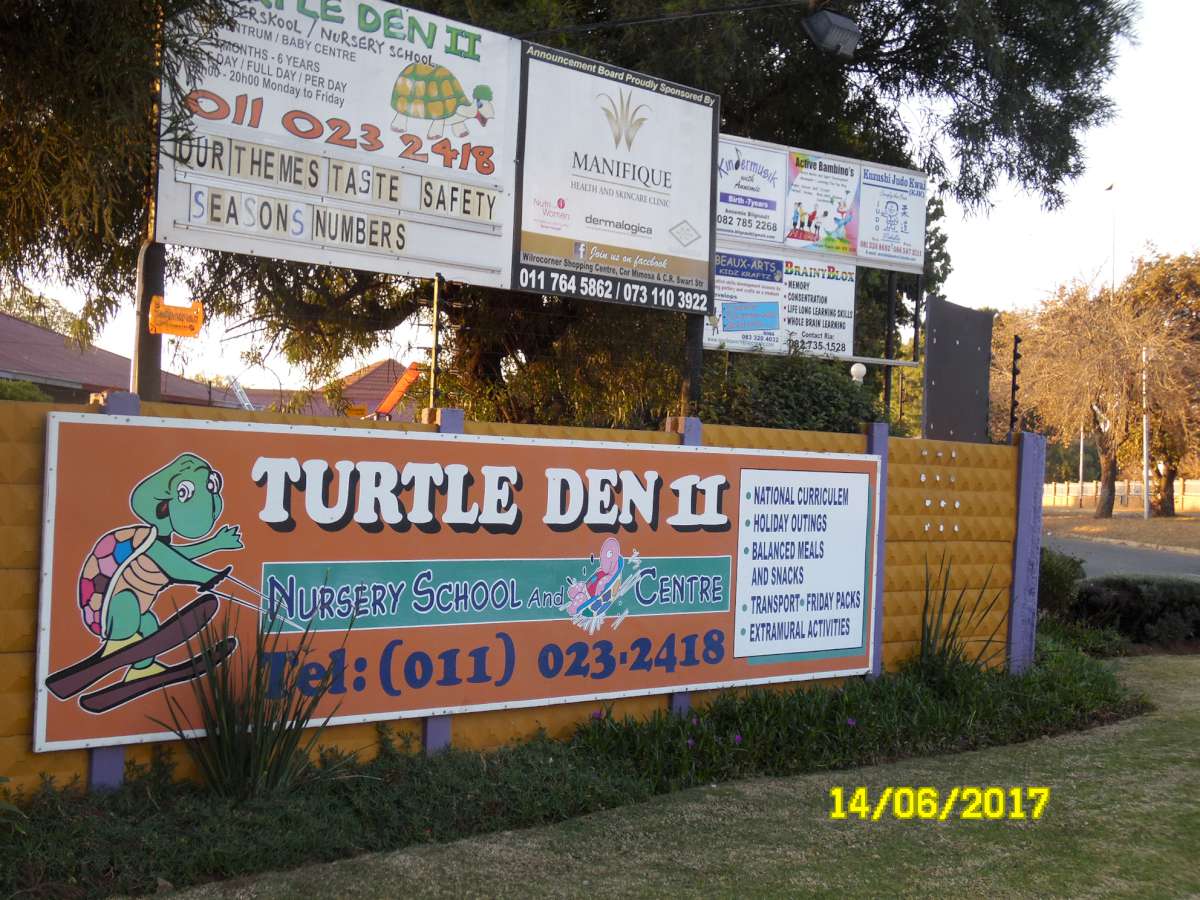 Playground
[tm-pg-gallery id="268″][/tm-pg-gallery]
1st term:
Welcome new parent picnic
Sport day
Annual photo day
Extramural activity open day
2nd term:
Fun day
Parent evening
Story night
Potjiekos day
3rd term:
Ladies tea
Hand prints
Entrepreneurs day
Fun day inflatables
4th term:
Parent evening
Graduation ceremony for Gr. R
Christmas party
Year-end concert
Testimonials
My daughter, Keira, has grown in leaps and bounds since joining the Turtle Den 2 family, and I say family because that is exactly how they treat her, like she is one of their own. I was so impressed to see my daughter writing down her name at age 4 and at age 5 adding…
Turtle Den is a home away from home. My daughter's health has improved which had drastically deteriorated when she started at her previous nursery school. Thank you for taking best care of our children, keeping them safe and happy. Keep up the good work!!
We appreciate the help received, my son began at Turtle Den 2 at 2years (still on dummy and nappy), and in two weeks they had managed to take him off the dummy and could use the potty in less than a month. He couldn't say any English word as we speak Sepedi in the house,…